Treating sick and injured pets with diagnostics.
At Russell Veterinary Hospital, our goal is keeping your pet happy and healthy. Thanks to modern diagnostics and our on-site laboratory, we're able to do just that for sick and injured pets.
State of the art digital radiology for our companion and farm animals, along with the addition of new technology ultrasonography with color flow Doppler has redefined the diagnostic capabilities available in Warren and Chautauqua Counties.
Our "Cloud Storage" of your images assures ready availability for further analysis and treatment options. Our on farm ultrasonography ensures accurate pregnancy detection on the dairy and on the horse farms. We also prioritize assisting other local Veterinary Medical professionals who refer patients for this advanced imaging.
Learn more about our diagnostic services here: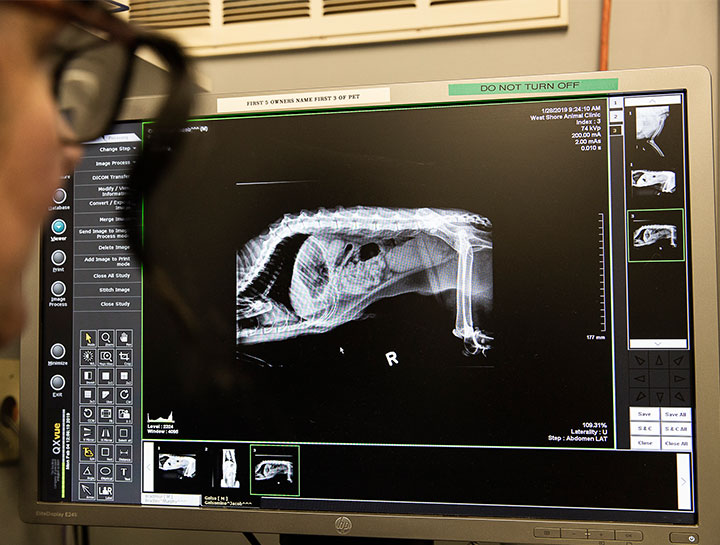 Digital x-rays assist in diagnosing illness & injury.
A non-invasive way to diagnose sick & injured pets.
Diagnose and treat skin conditions.